Invernomuto. Wondo Genet
AuditoriumArte, Rome. 24 April-10 May 2015
The exhibition of Invernomuto is the sixth round of the project of the Fondazione Musica per Roma dedicated to the art of sound: One Space / One Sound and is curated by Anna Cestelli Guidi and Manuela Pacella.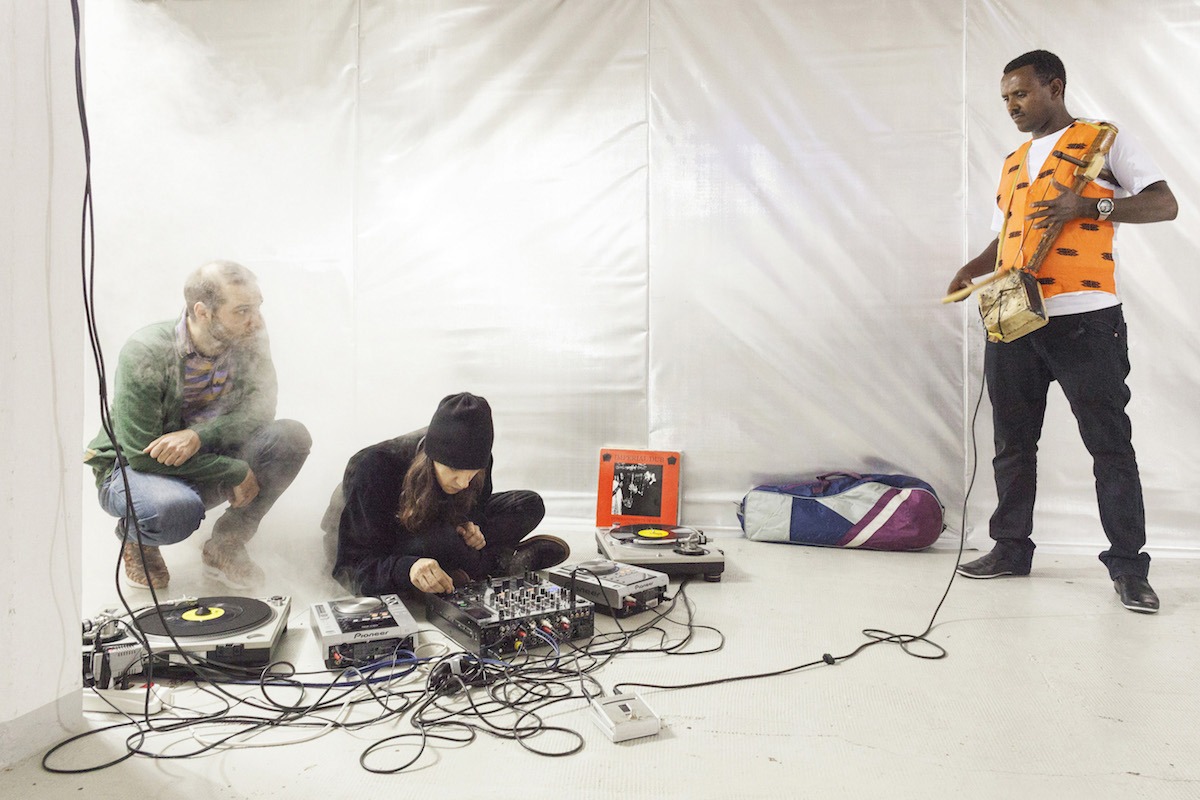 Invernomuto exhibited the environmental installation Wondo Genet – shown for the first time at Marsélleria (Milan) in 2014 and reworked for the AuditoriumArte space – and the work Negus – Remembering a Night in Sasha, consisting of a video and three drawings.
Wondo Genet (2014), in Amharic "heaven on earth" is a place in Ethiopia, near Shashamane, considered sacred by the Rastafarian religion. The title of the installation plays on the ambiguity of the term, which certainly makes reference to Eden, but also it refers to a well-known thermal site in Ethiopia, thanks to the presence of natural sources of hot water.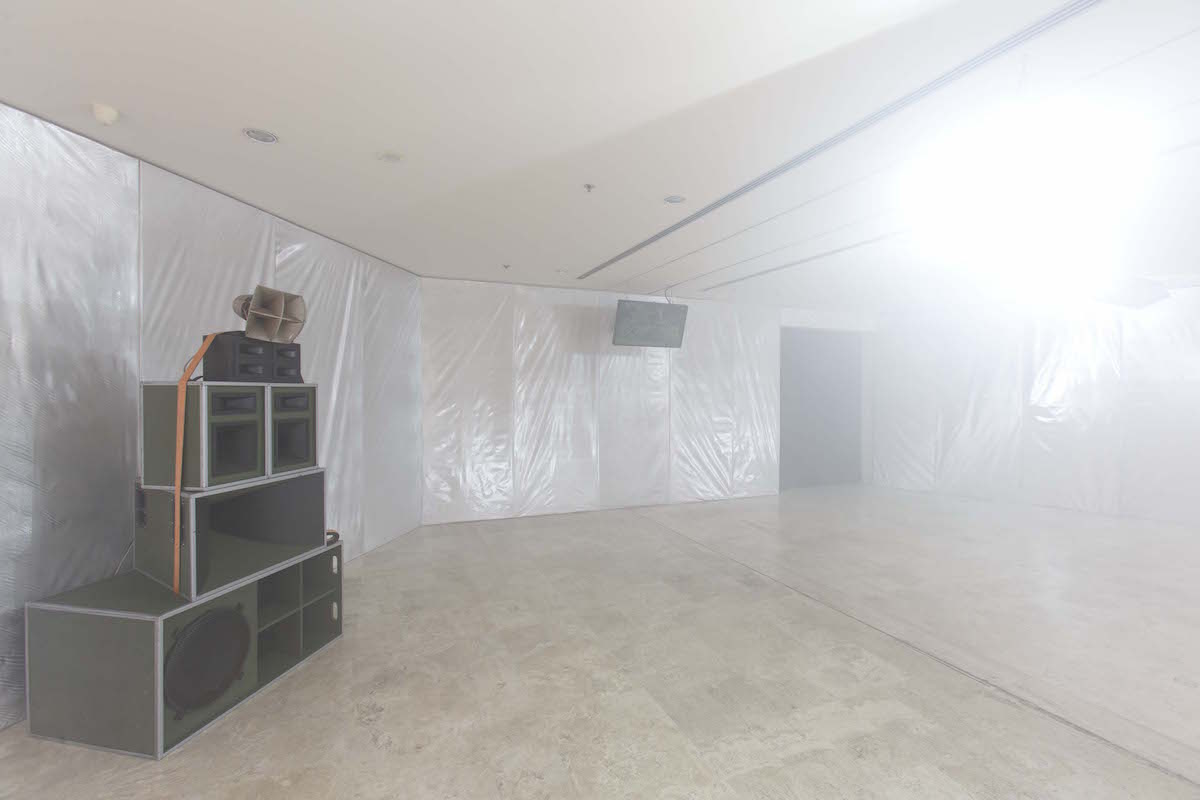 Negus – Remembering a Night in Sasha (2014) is a video in which Invernomuto seeks to give substance to the rarefied memories of a night spent in the Rastafarian community of Shashamane, Ethiopia, while an identikit sketcher asks them some questions in order to outline on paper the faces and the facts occurred that night.
The three drawings made during the shooting are on display, along with the video, in a soft and deliberately subjective atmosphere.
The works mark two different phases of the project Negus (2011-2016), consisting of multimedia installations, a film, and other objects and sculptures which are in turn correlated in a game of continuous visual and auditory references in settings where sound plays a fundamental role.
[For Negus see also Lost in Narration exhibition]
Read the interview to curators and artists with Ilaria Piccioni on "Arshake".